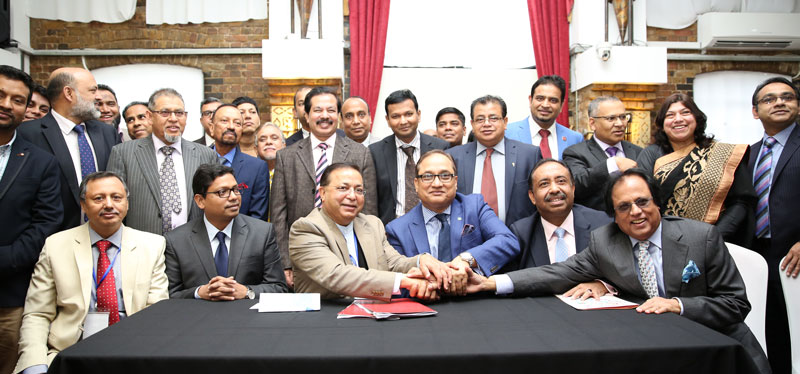 Invited to attend the second e-commerce Fair being held in London, UKBCCI Chairman Iqbal Ahmed OBE and President Bajloor Rashid MBE, both graced the event with their presence.
Knowledgeable and ever well-informed, Ahmed spoke eloquently on the subject of e-commerce with the audience listening intently.
However, the event was marked by a major event, where UKBCCI in partnership with BHTPA (Bangladesh Hi-Tech Park Authority) of BCC Bhaban, Agargon, Dhaka, Bangladesh and The Federation of Bangladesh Chambers of Commerce and Industry (FBCCI), signed a Memorandum of Understanding (MoU) between themselves. All parties concerned were very complimentary about the signing.