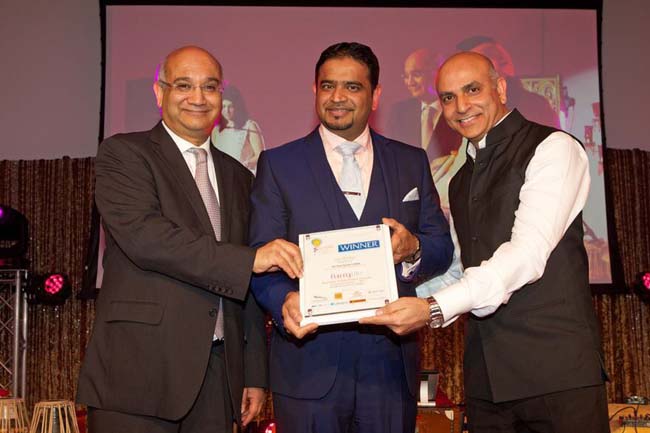 A highly experienced and renowned restaurateur and entrepreneur, UKBCCI Director Oli Khan, has been awarded a major award in the Curry Life Awards, scooping the best achiever in business and community relations.
Khan, who is the managing director of such successful outlets as the Surma Takeaway and the Spice Rouge restaurant in Stevenage Old Town, said he was elated beyond words and took the award win as an "endorsement of his restaurant and his business acumen".
He added: "Winning the award means a lot to me. I've been in the business for 26 years and getting any kind of accolade is not only very encouraging, but it says that the public are recognising you for all the hard work you have done. "
With his parents having been in the restaurant sector since 1962, Khan branched out on his own at the tender age of 17, but it wasn't till 2002 when he launched Surma that he truly found success, which continues to this day.
"I realised a long time ago," says Khan, "that despite trying to succeed early on, you don't become a hit overnight. You have to slog it out and if you don't make a go of it the first time, keep on trying. Be honest, be single-minded, constructive and passionate, and you'll go far!"