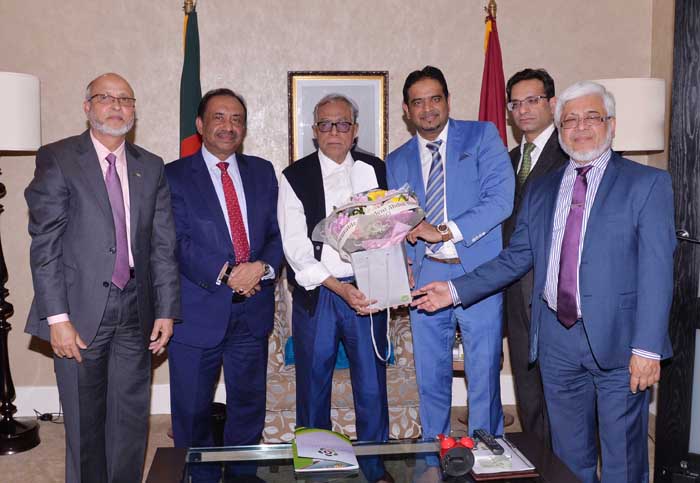 The UKBCCI met with the Honourable President of the People's Republic of Bangladesh His Excellency Md. Abdul Hamid on 27th April 2017 at the London Hilton Park Lane.
Present from the UKBCCI were President Bajloor Rashid MBE along with directors including Barrister Anawar Babul Miah and Oli Khan.
UKBCCI leaders & BCA (Bangladesh Caterers Association) leaders jointly presented a flower bouquet to His Excellency.